DevOps CI/CD class starts:

Are you a Java developer looking to brush up on your skills? Java is the most widely used programming language—so it's a great language to add to your skillset.
Of course, many resources available for free, like tutorials, online courses, tips, forums, blogs, and coding examples. These resources are beneficial, but don't forget about good old-fashioned books. Books are an excellent resource because:
They're written by seasoned programmers who are credible authorities in the subject.
Java books are more detailed and offer more in-depth subject knowledge than what's free and online.
This article will dive into ten must-read books on Java that you can add to your bookshelf. These Java books cover various programming areas, including core Java fundamentals, frameworks, design patterns, and so much more. These books are excellent tools for all Java developers, from beginners to advanced users.
Authors: Kathy Sierra & Bert Bates
Audience: Beginners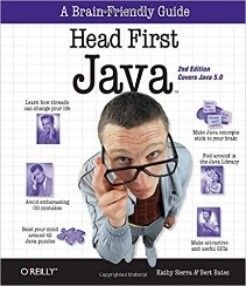 This book is, hands down,…


Continue reading on source link